Our Visalia Team
Whether you are refinancing your house or a first-time home buyer, we will put you in the right loan with the best possible rate. Come visit our Visalia team today to see how we can help you get the home of your dreams.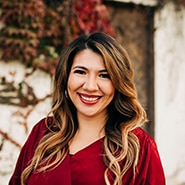 Bianca Barrientos
Hablo Español
Loan Originator | NMLS #1533429
You will always feel like you are being taken care of with honesty and efficiency. Your dream of owning a home is my number one priority.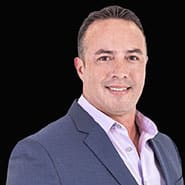 Preston T Baker
Loan Officer | NMLS #1839956
After a 15 year entrepreneurial career in the hospitality industry I found myself fascinated with the world of real estate, more specifically finance. I believe through my years in the hospitality business I developed a skill set that is both unique and necessary in the mortgage lending industry. Just as every loan program is different, so are the clients and their needs. After addressing credit, finances and suitable loan programs, it is my great pleasure to align my clients with their ideal home loan. I would love to help you through the lending process whether it be your first home, a refinance, investment property, Heloc or 2nd I can help!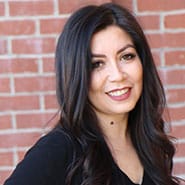 Lizette Hurtado
Hablo Español
Loan Officer | NMLS #1126715
I am dedicated to help ensure you have a fast and smooth transaction. With over 20 years of Real Estate experience, you can be assured I will work hard to make sure I can match you with the best loan possible to meet your needs. Let me help you achieve your dream of becoming a homeowner today.
Me dedico en asegurarme de que tenga una transacción rápida y sin problemas. Con más de 20 años de experiencia en bienes y raíces, usted puede estar seguro de que voy a trabajar duro para obtener el mejor préstamo posible para satisfacer sus necesidades. Permítame ayudarle a alcanzar su sueño de ser propietario de casa hoy.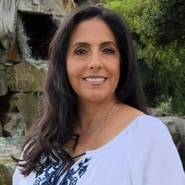 Connie Amezola
Loan Officer | NMLS #1518454
Helping my clients feel empowered and confident about the home purchasing experience is my goal.
Hablo Español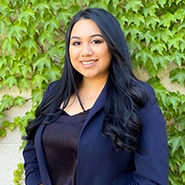 Vanessa Hernandez
Hablo Español
Loan Officer | NMLS #1856746
One of my greatest strengths is my ability to understand people and their needs. With that being said I know how stressful it can be to buy a home and my job is to guide you, walk aside you step by step to make you feel at ease throughout the process and get you to the end goal you desire. With me as your loan officer I will guarantee you that I will help you accomplish your homeownership goals, I will build a relationship with you, one that will last a lifetime and I will go above and beyond to get you where you want to be.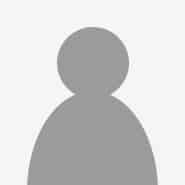 Eliana Ochoa
Hablo Español
Loan Officer | NMLS #1541069